Eros astrology is based on the asteroid astrology of asteroid Eros. It shows the position of asteroid Eros in your birth chart and corresponding erotic and sensual personality. Eros is also known as Cupid. This sign helps you recognize your sexual needs and know more about your erotic fancies, lasting love, passion and sexuality.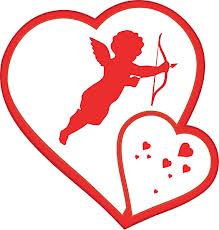 In addition to the zodiac sign and astrology moon sign, the Eros asteroid sign also helps you understand your nature. Eros in Greek astrology means 'Cupid'. This has given rise to a most nontraditional sort of astrology. In Roman mythology Eros was previously a handsome and winged teen. His eyes had been concealed which began to imply that love was really blind. Eros sign stands for obsession, creativity, love and lustful wishes.
Eros or sexual Astrology gives you a free online report that is easy to understand and helps you become more aware of your hidden sexual needs and desires. Get a free sexual horoscope and see what it reveals about your passionate personality.